In my first year as a student at university, I got to know some pretty new things: working far into the night to get projects done, proper time management, the experience of understanding nothing while listening to a professor, effective teamwork (in order to just name a few, no guarantee of completeness) and last but not least: the world university orienteering championships!
The FISU World University Championships in Orienteering are organised every two years and each participating country is allowed to register up to six athletes per gender, however, only four of those are allowed to compete in each competition.
This years edition was held in Miskolc, Hungary and the beautiful Bükk Mountains in the first week of August. In the end, I was allowed to run all races, beside the mixed-sprint-relay. Read more about my experiences in the following article:
Historical maze-orienteering.
After one day of travelling to Hungary and another day spent on visiting the model-events for the following days, WUOC started on Sunday, 31. July, with the sprint-competition held in the small village Lillafüred. Dominated by the palace-hotel and hanging gardens, the sprint was situated in a pretty complex and difficult area. Although I tried to prepare myself for a though task, I was totally overextended and in the end, I was really unhappy about my performance.
However, Laura, finishing in 4th place (!), and both Matthias' had nice placements, so we could be happy as a team!
You can find comments and the sprint-map here in my DOMA.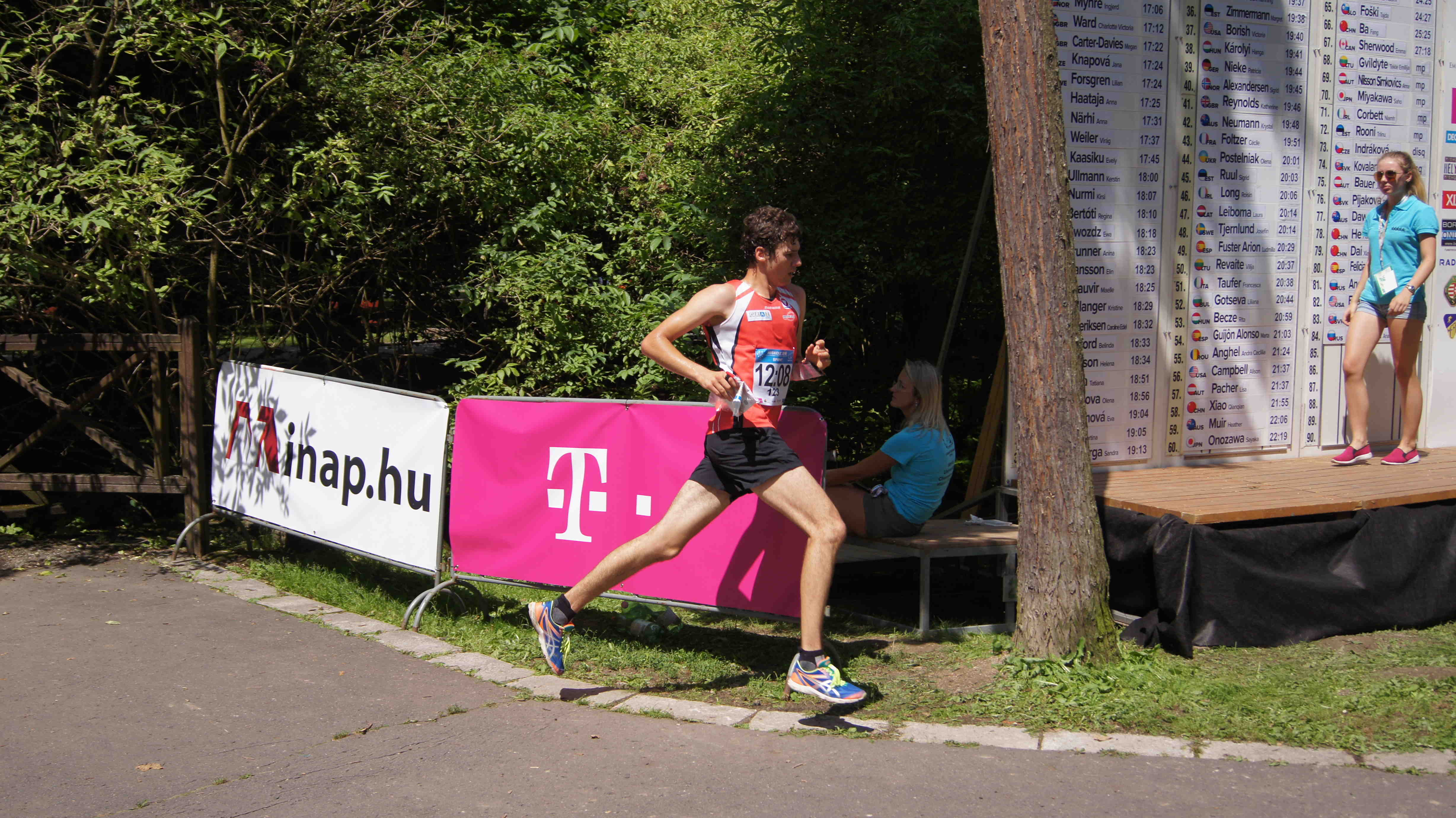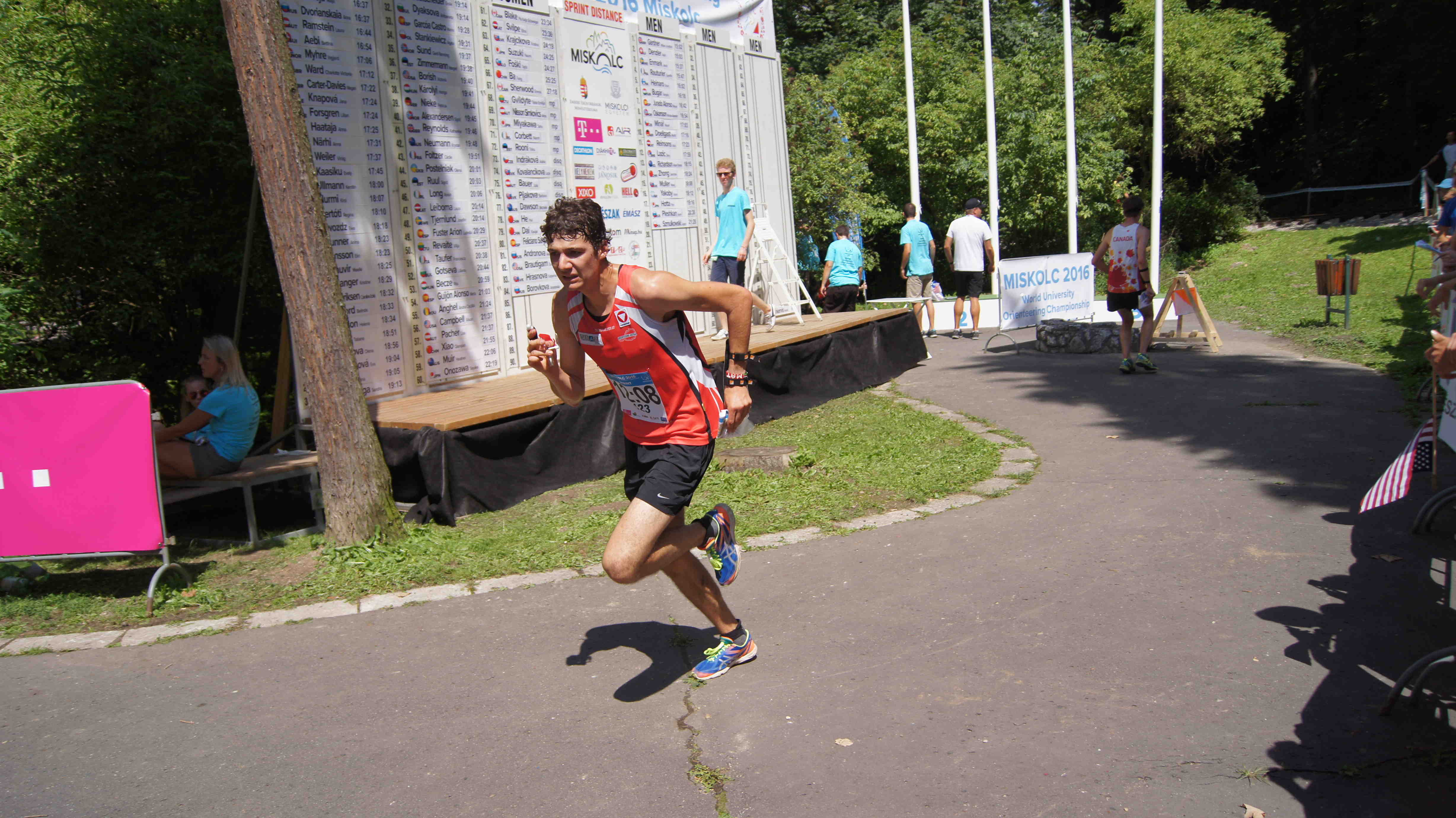 Longdistance too long, myself too weak...
On the next day, I already had the first "rematch", as I was also running the long-distance: With 13,8km linear distance and 655 meters of climbing, I expected an exhausting time in the forest. Nevertheless, I was completely tired when finally reaching the finish line, as this race was harder than any other I had done before...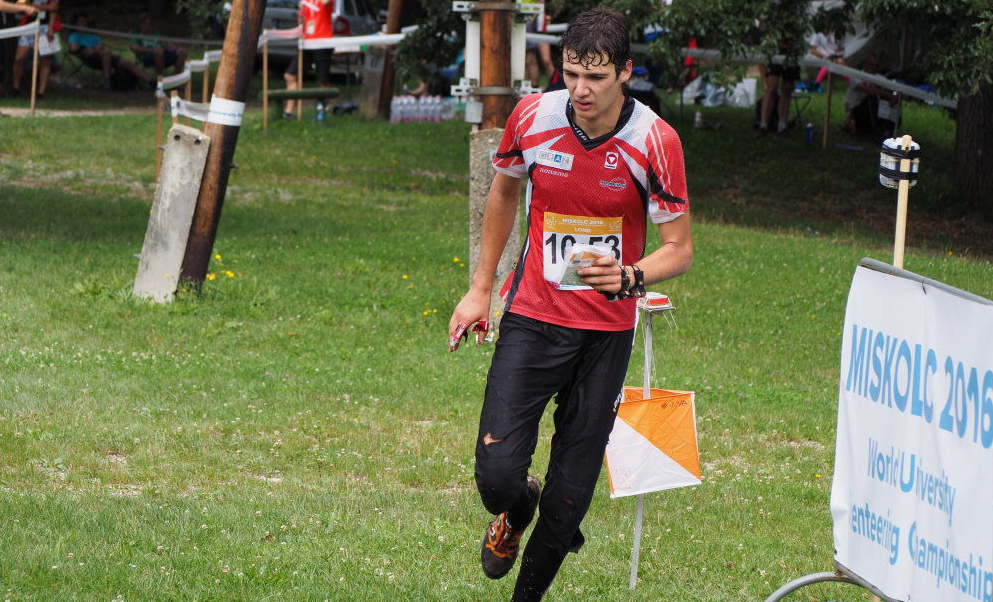 The amount of ascent in combination with the really steep slopes around the zoo of Miskolc made me know my limitations. Here I tried to explain and analyse my physical and techniqual performances that day.
Beloved middle-distance -
Finally a better performance!
Thanks to our coaches, Hannes and Sandro, and my teammates, I was able to compete in the middle distance as well! During the welcomed rest-day the day after the long-distance I could recharge my batteries, got inspired while spectating at the sprint-mixed-relay in the city-centre of Miskolc and sleep a lot.
I was among the first competitors (the 3rd) to start into a very nice forest and a techniqually demanding course. Although I made too much (and too time- consuming) mistakes, I had an awesome feeling in the finish. My legs had felt great the whole race and I could really speed up when I wanted to. This feeling was incredible as I had so much fun while running, which was really important for my reduced self-confidence after the last two competitions. ;-)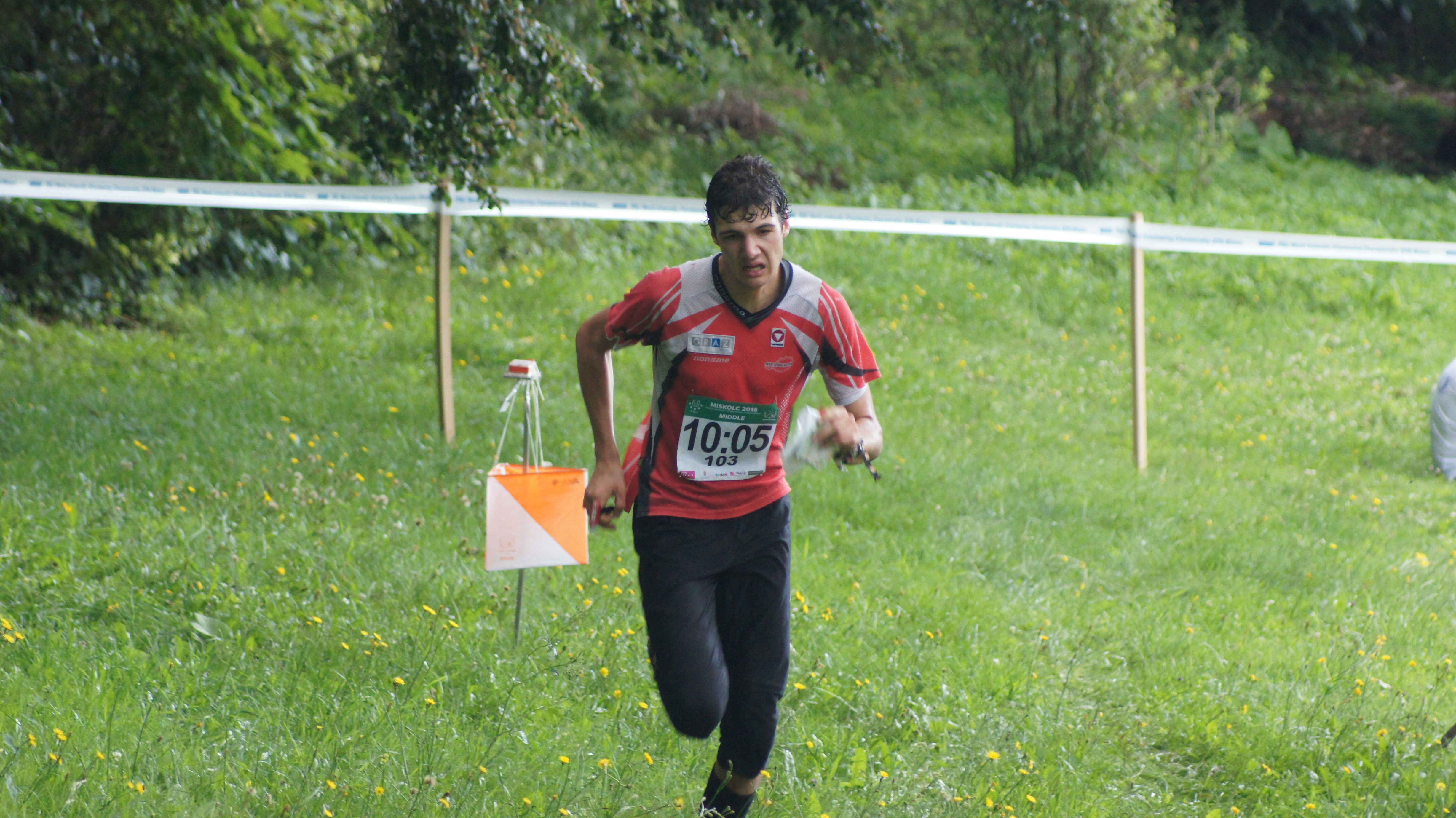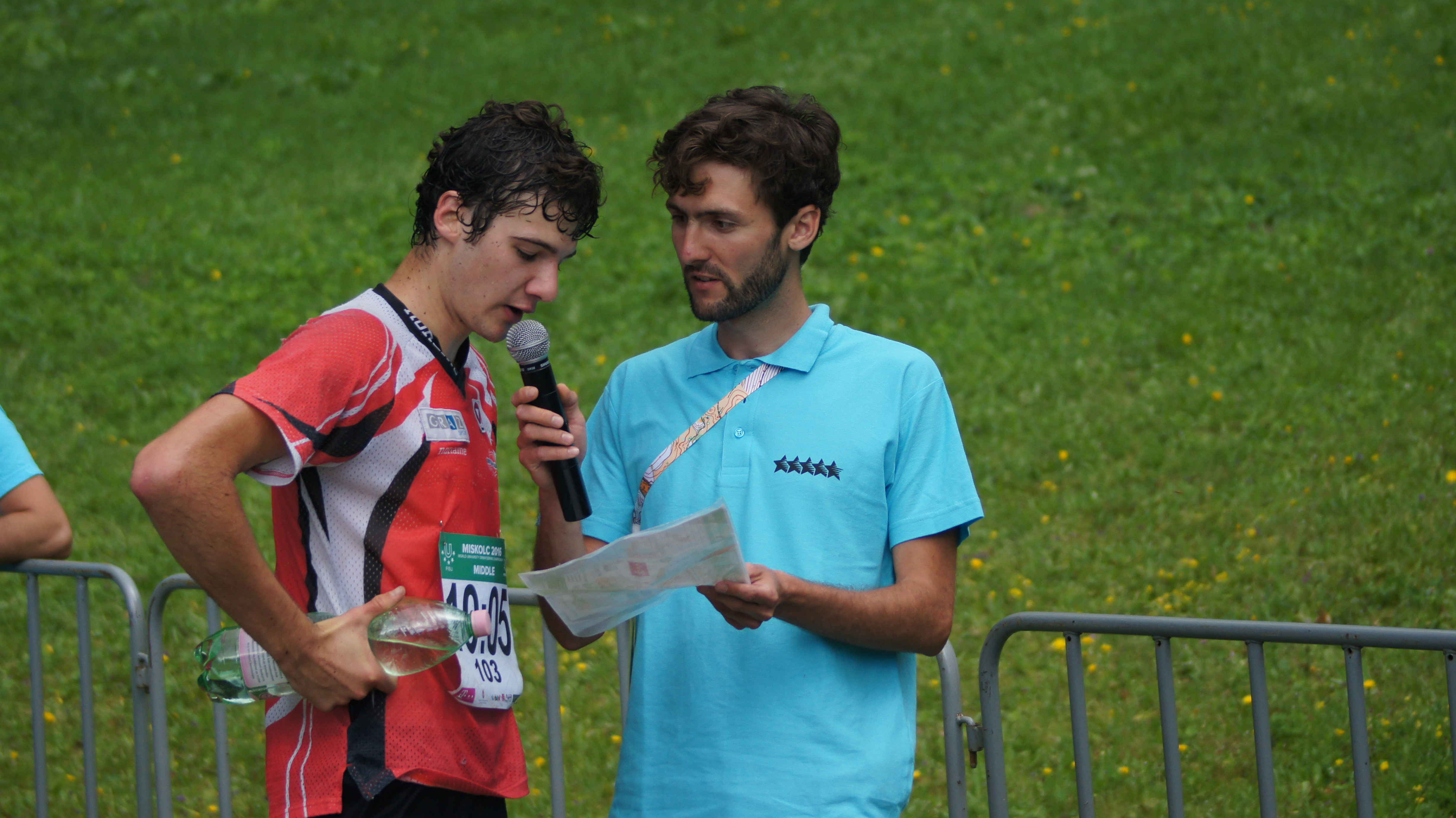 I the end, my race resulted in an ok 31st place out of 113 starters. As I had so much fun rethinking my race, there is a pretty long and detailed analysis about it in my Digital Orienteering Map Archive.
Smashing the relay!
Given that I had the second-best austrian placement in the middle-distance, I was allowed to run the second leg in one austrian relay team, together with Matze and Xander. Matze had a perfect start and at the changeover, I had a big group to run and chase with.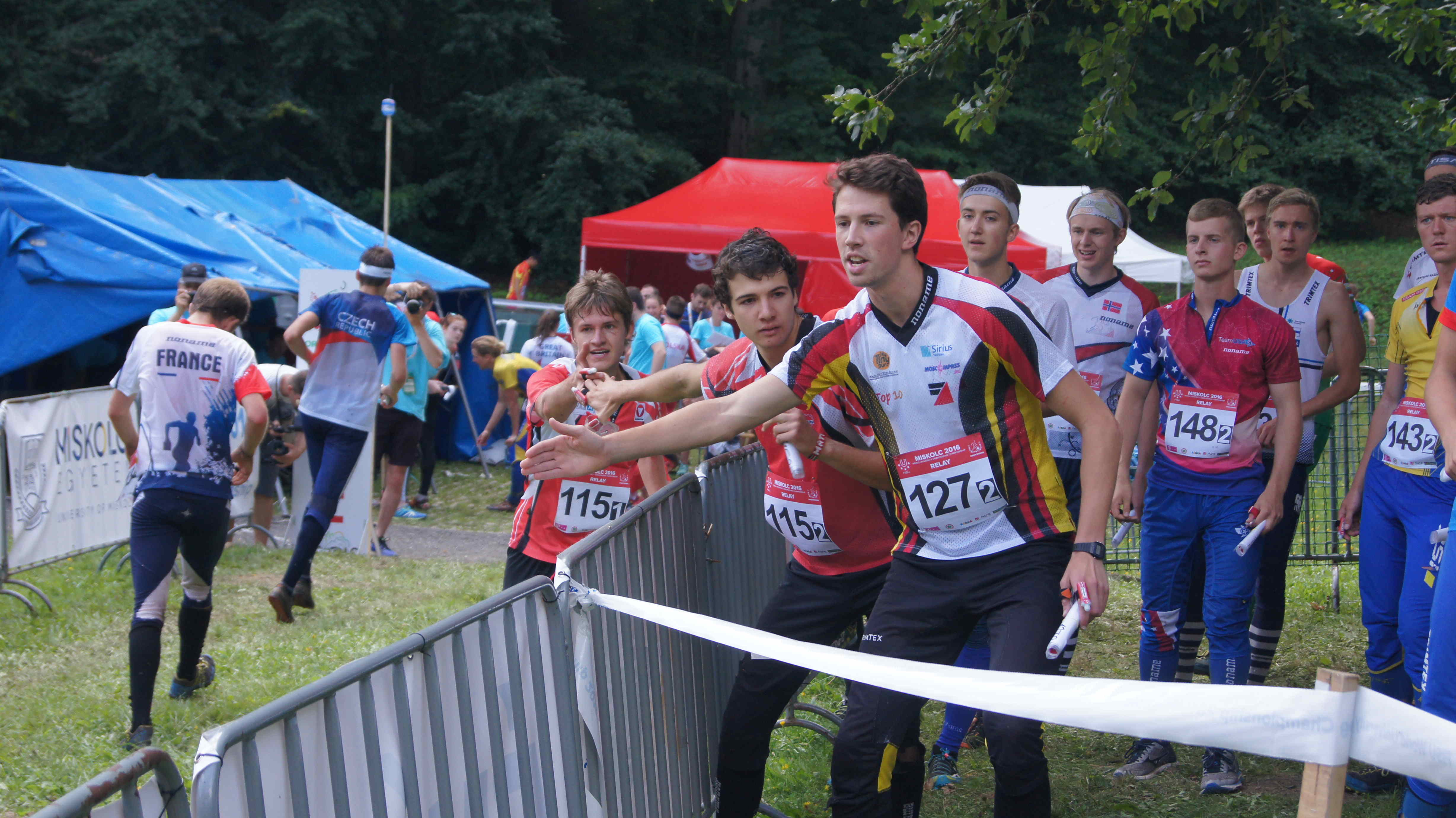 However, I managed to run quite lonely all the way to the spectator leg, where I suddenly catched up some runners that started ahead of me or I started with.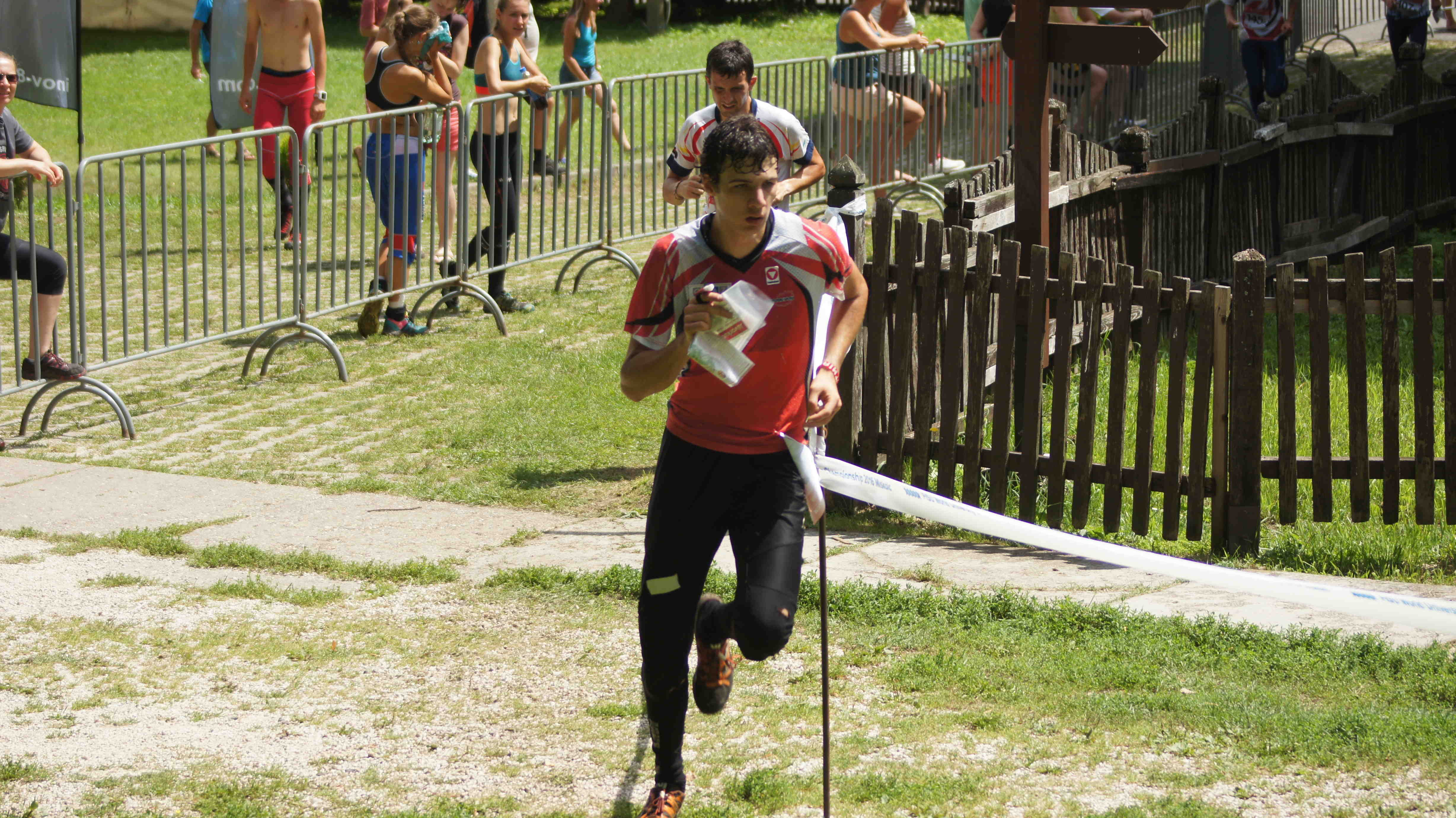 In the end my race again was interrupted by some stupid mistakes, but, as I felt really strong physically, I could hand over to Xander in a group again. Xander did an amzing job, by orienteering carfully in the green, dense part in the end, where he secured our 8th place! That was an awesome end to the WUOC races, big thx to my teammates!
Interested visitors can find the relay-map and my gps-track here.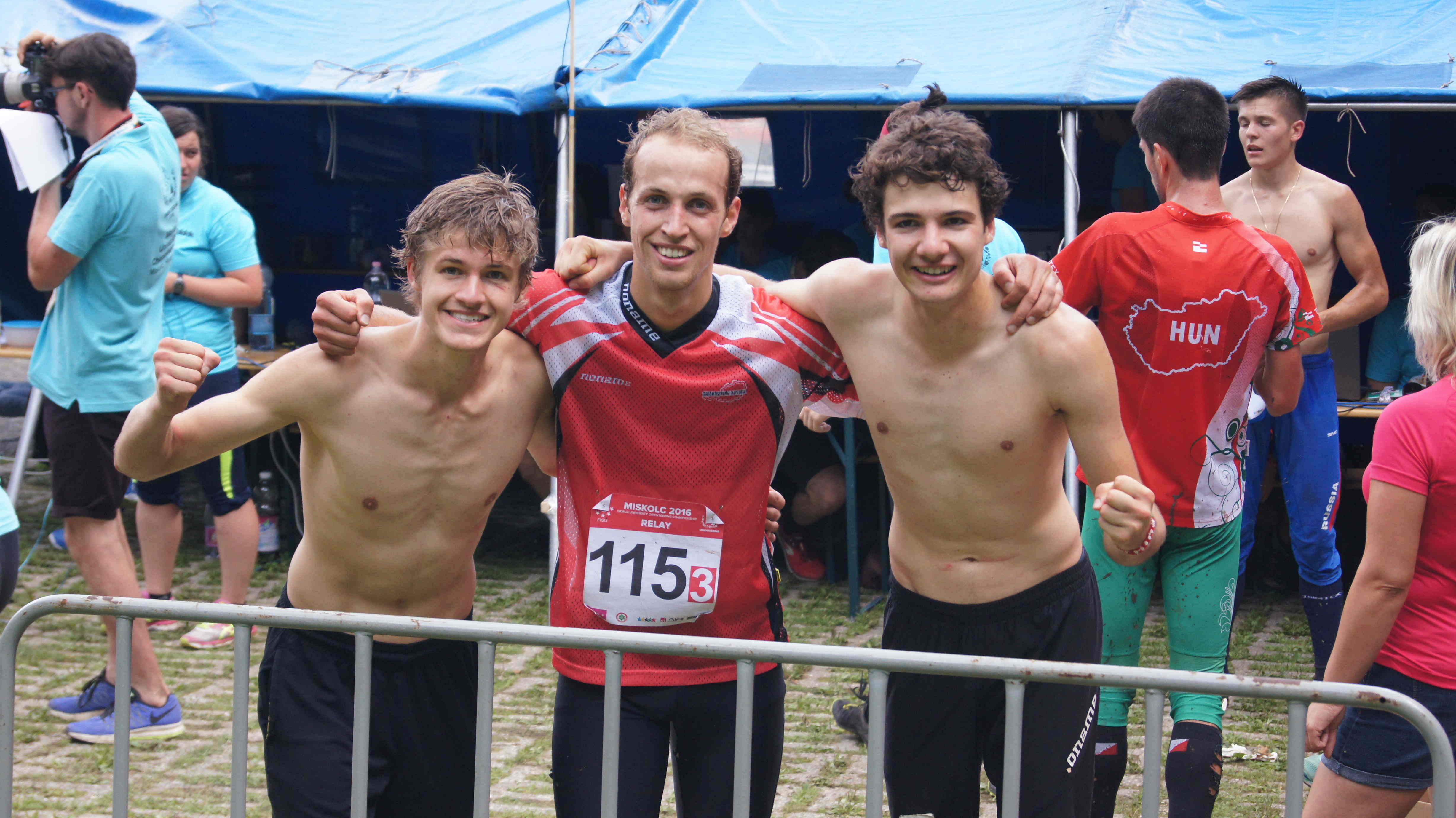 A nice and honorable end to a cheerful week!
Right after the relay, our team and all the other runners aimed for an awesome end of such a nice week: Singing during the bus-drive home from the competition center, competing at the traditional beer-relay (my team was Laura, Wolfi and - unofficially - Goggi), celebrating new international friendships the whole evening and so on... - that was a lot of fun!
Text by Mathias Peter. Photographs by Hannes Pacher and/or official WUOC-photographer.
---